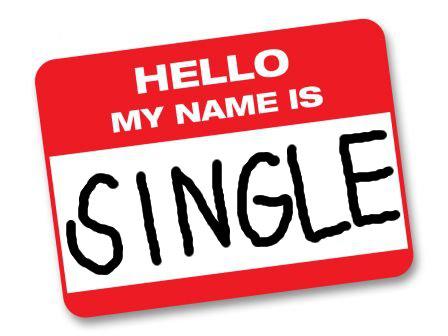 "Let me tell you what real life is like. The men dry up, and the nights get lonely. The only calls on your machine are for collection agencies about that pair of motorcycle boots you never even wore. You stalk your old high school boyfriend online, go to his daughter's soccer games, and make a scene. You buy a diamond ring for yourself, wear it on your right hand, and tell yourself, "You're all you need". One day, you're alone, tired. At your feet, a dying bird. Where did it come from? Why did you kill it? Is it because in some strange way, it is you?"
Your alarm goes off. You wake up – ah, a new day! And then it dawns on you. It's here. Christmas? No, those awkward memories of drinking too much and fighting with your sister after losing at Monopoly are still too fresh. Birthday? No, you're still just as young as you were last night. No, it's the dreaded V word. Valentine's Day.
"Oh, god, I'm still single!" You get up, make some coffee, sit at your computer, and are immediately inundated with couples selfies, little love notes, and that one girl who took a picture of her cat in a heart onesie. "You're all I need, Champer." Good for her.
You head to work, noticing the happy couples walking down the street holding hands. The retail stores with their red-tinted sales signs – one day only. The busy servers in the restaurant windows preemptively separating all the large tables into cute little two-seaters.
It's enough to make you want to vomit with rage and explode. And you haven't even gotten to work yet.
But, wait! Is it so bad? In the cruel world we live in, where impossibly terrible tragedies and horrors are inflicted on people on a minute-by-minute basis, is the freedom and excitement of your single life really that close to the bottom of the list? Does the fact that you're single make entire juries gasp with horror? Does it cause criminal tribunals to form and meticulously judge what constitutes a crime against a humanity? Is it the spark of impassioned speeches and outpourings of grief by world leaders and celebrities decrying the current state of affairs? "As God as my witness, may this never be inflicted on another human being again!"
Of course not. It's your choice on how you want to view Valentine's Day, or any other day. So make the most of it with these five depression-free (or at least limiting) suggestions and get in on the love fest with your single, bad self.
Indulge
Valentine's Day is all about love, so why not shower a little love on yourself? Hey, you die alone whether you're partnered or not. Grab a bottle of wine, order some takeout ("Yep. Hi. I'm alone," you confess to the delivery guy as you grab your sushi roll-for-one), have a bubble bath, maybe watch some rom-coms, and just unwind.
Hobby It Up
I know you have that list of things you've been meaning to do. Why not try a new hobby? Cook a new meal? Visit that place you've always been meaning to? Do something out of your comfort zone? You'll feel accomplished for doing something outside of your routine schedule and will have ticked something additional off of your wish list. You never know, it could be the beginning of a brand new love affair… with hobbies!
Exercise
It's February, so now is the time to get started on that summer body! Do a spin class, go to yoga, and be surprised at the amount of singletons looking for a quick endorphin fix to somehow make it until midnight with a smile (or at least a sweat).
Group Up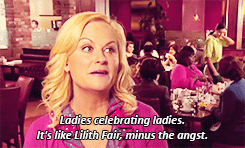 Surely you're not the only person out there today with no plans. Call up your single guys and gals and go on a group outing! Have a few drinks, share a few stories, and who knows, you might end up realizing that right now you have all the love in your life you need.
Pair Up
Sometimes if you can't beat 'em, join 'em. Valentine's Day might be a weird time to go on a first date or reconnect with an old flame, so playfully acknowledge it, skip the romantic dinner and candlelight, and go do something people actually enjoying doing.
---
Remember, Valentine's Day is what you make it. It doesn't need to be about romantic love, it could be about showing love for parents, kids, friends, strangers, or it doesn't even need to be about love at all. It's your life. Make it about what you want it to be about.
Or, just sit in the corner of your kitchen ugly crying at 10:30 p.m. with a glass of wine in one hand a jar of peanut butter in the other, like me. At least you're getting your daily protein.